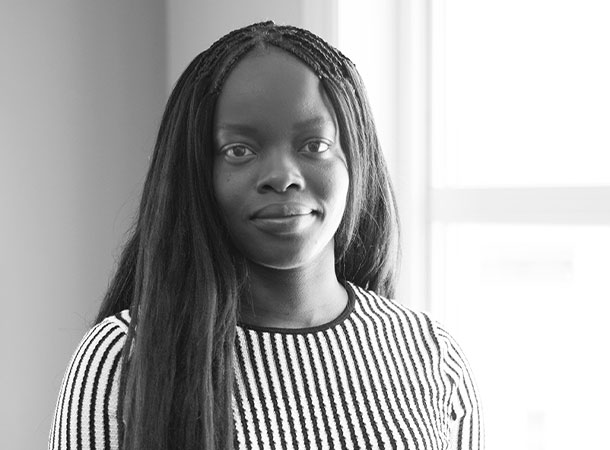 Me Malaika Sagesse-Lumbu, notary, holds a Bachelor of Laws (LL.B.) from the University of Ottawa, a specialized graduate diploma in North American Common Law from the University of Montreal and a graduate diploma in notarial law from the University of Montreal. She was admitted to the Chambre des notaires du Québec in 2012 and soon after joined the notarial firm of Voizard, Rochon.
Ms. Sagesse-Lumbu focuses her practice on family law and the protection of vulnerable persons; her specialties include wills and protection mandates. She also officiates weddings and handles non-contentious matters and estate liquidations. She is accredited in the homologation of mandates and in the establishment of protection plans for legally incompetent persons.
She is meticulous about the quality of her work and the services she provides, and offers her clients comprehensive and personalized legal protection. Ms. Sagesse-Lumbu is involved in her Laurentians community, serving on several boards and committees.
Ms. Sagesse-Lumbu practices law in English and French.
The notaries at Voizard Rochon will allow you to benefit from all the legal services related to the corporate and individual aspects.