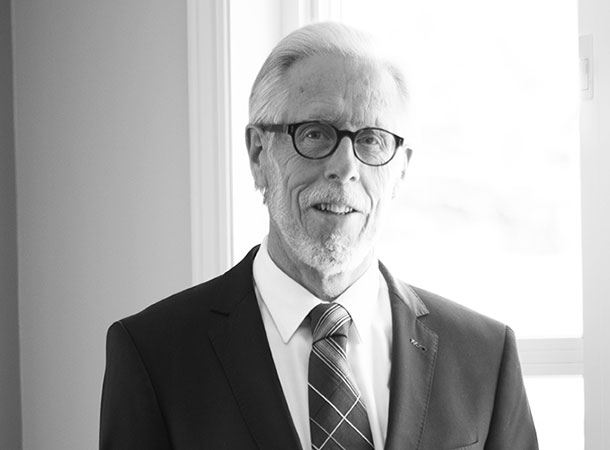 Holder of a law degree (LL.L.) from the Faculty of Law at University Laval (1973) and a diploma in notarial law (D.D.N) (1974), André D. Voizard joined his father's firm shortly after graduation. At the time he commuted between Montreal and the Laurentians, but eventually decided to settle permanently in Sainte-Adèle to focus on building the firm.
Me André D. Voizard is proud to work in Sainte-Adèle, where he offers skilled, courteous bilingual services, contributing to the excellent reputation the firm has enjoyed since 1950. He also participates actively in the founding and operation of local community organizations. Because he takes an interest in the advancement of the notarial profession and the quality of its members' services, he has served on the discipline committee of the Chambre des notaires du Québec for several years.
Mr. Voizard practices mainly in estate law (estate planning, estate settlement and testamentary trusts) and in real estate law, particularly condominiums.
André D. Voizard, notary, practices law in English and French.
The notaries at Voizard Rochon will allow you to benefit from all the legal services related to the corporate and individual aspects.